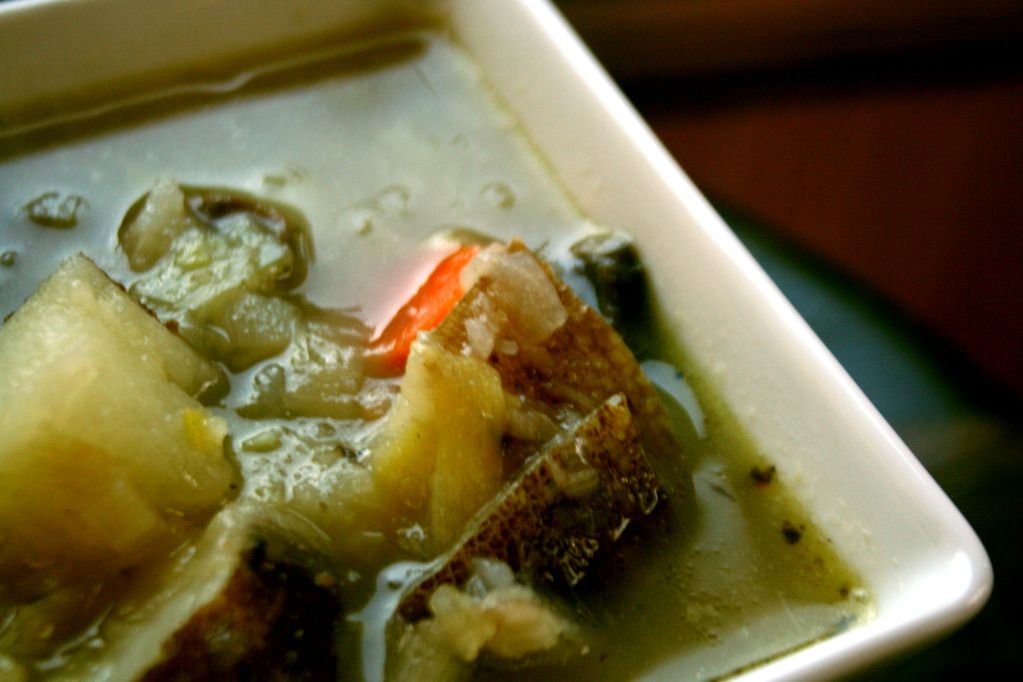 Soups, contrary to popular belief, are both a cool-weather and warm-weather food. On rainy summer days, a nice bowl of warm (not hot) soup can be the perfect food. This is a simple recipe that incorporates...
---
I should start this post by mentioning that I am exceptionally wary of squashes and zucchini. So when Andy proudly came home admonishing 3 very large zucchini given to him by a farming neighbour, I was less than thrilled.
---
Quinoa is the most complete protein that exists in nature (sans flesh), which means that it should be included in every vegan and vegetarian diet. When...
---
This summer has been much like last summer in that it's been cold, rainy, and in other words, made for soup. When the summers are like this...
---
I love apples. They may be one of my favorite foods of all time. Growing up, my grandfather had a monstrous, unsightly apple tree...
---
I came up with this creamy soy-free, dairy-free soup when attempting to make a low-fat vegan alfredo sauce. The alfredo sauce was intended to have a cauliflower...
---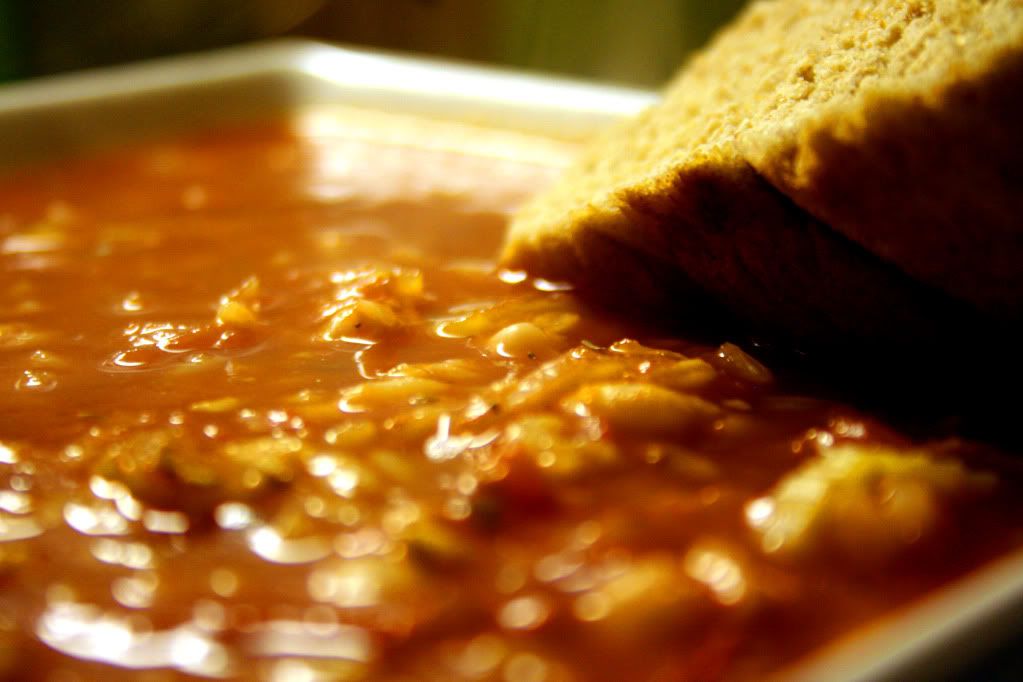 I love a hearty, thick tomato soup. As a kid, coming in from playing in the snow meant tomato soup and grilled cheese-- fortunately, I have Ashley to make...
---
It's unseasonally warm here in New England, but that doesn't mean it's not vegan soup weather! We've been feeling particularly French lately...
---
If there is one thing I love about the holiday season, particulary in New England, it's cranberries. They appear in a multitude of baked goods during the winter, but none are so perfectly matched as...
---
This thick, hearty italian vegetable soup is a delicious way to warm up on a chilly fall afternoon. It's very simple and must simmer for a while, so this is a great soup for...
---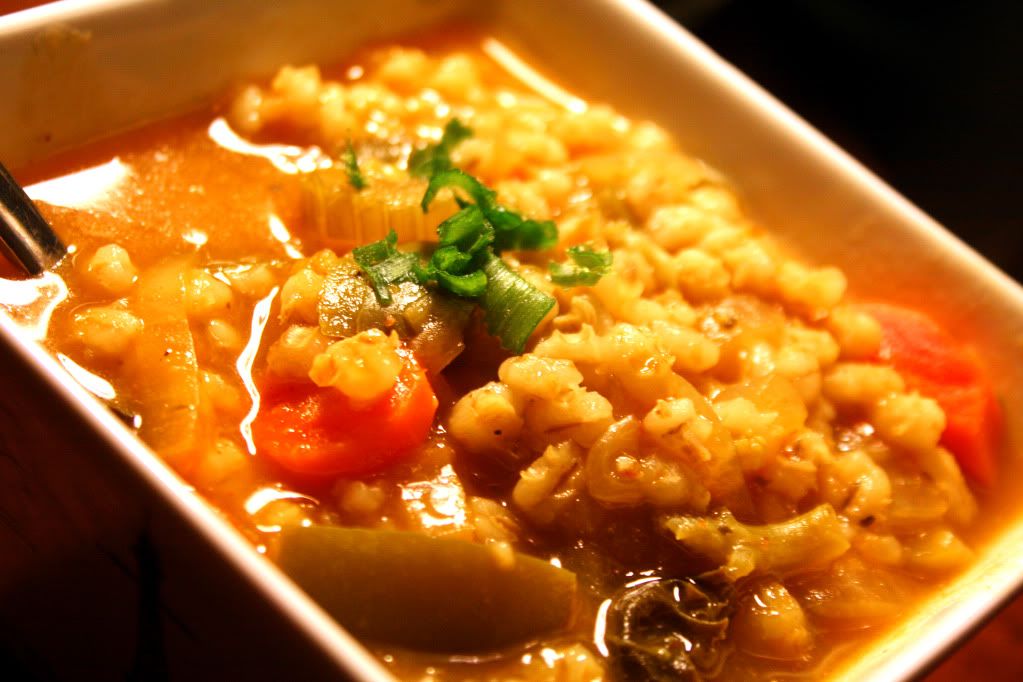 As winter wears on, it seems like no matter how much you vary your soups, they end up getting tiresome. One ingredient that I always regret that I do...
---
During the fall, there is nothing better than warm, fresh bread. This recipe is a vegan alternative to the famed Ezykiel Bread supposedly given from God to the chosen people. Regardless...
---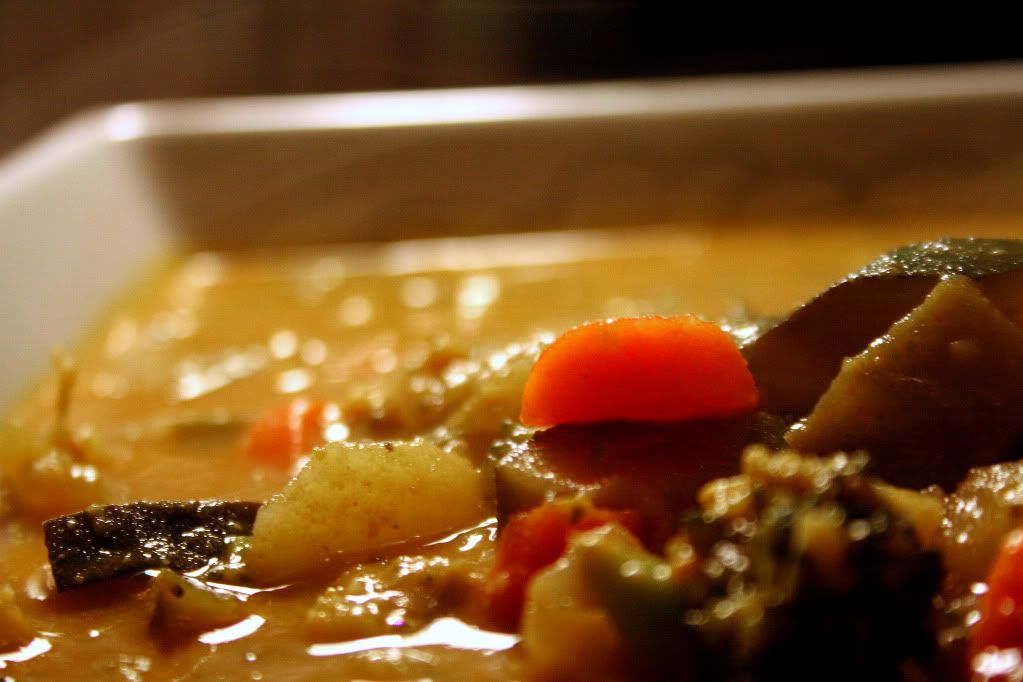 Soups are a staple in most vegan diets-- and even though it's summer, I wanted to expand my soup background. Peanut butter...
---
The winters in New England are long and cold-- and even in late February there's no sign of the spring to come. Making a nice pot...
---
Because there probably isn't anything better than a bread bowl.
---
This soup is a great way to get one last taste of summer before it's too cold. This soup is unique in the sense that it has...
---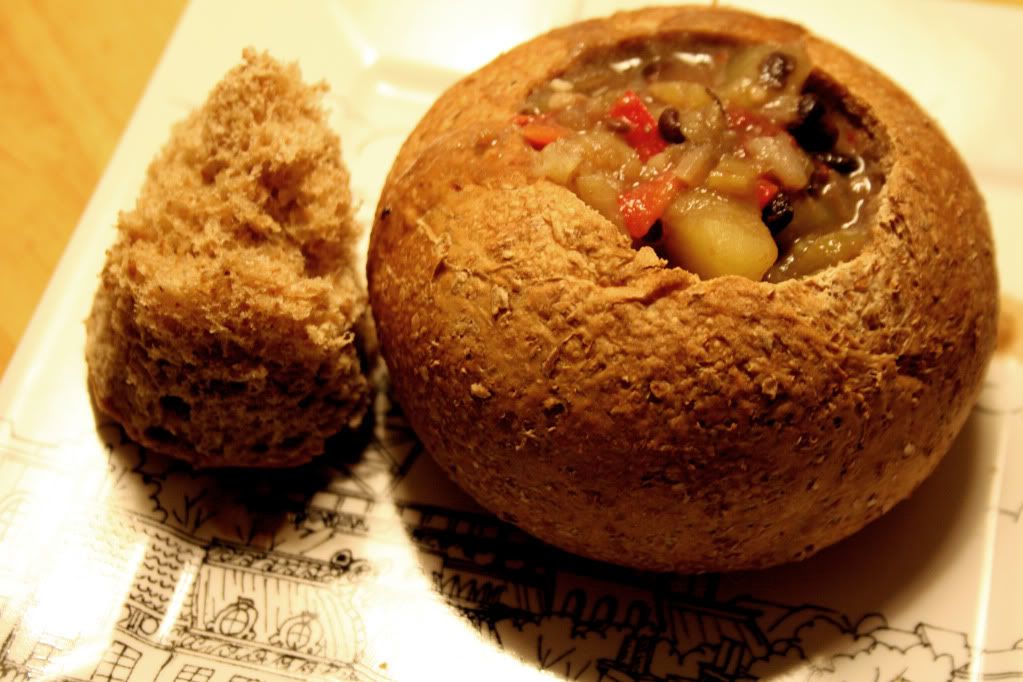 We often make vegetable soups towards the middle of the week (we go to the local market where you can buy fresh fruits and veggies every Friday) as a...
---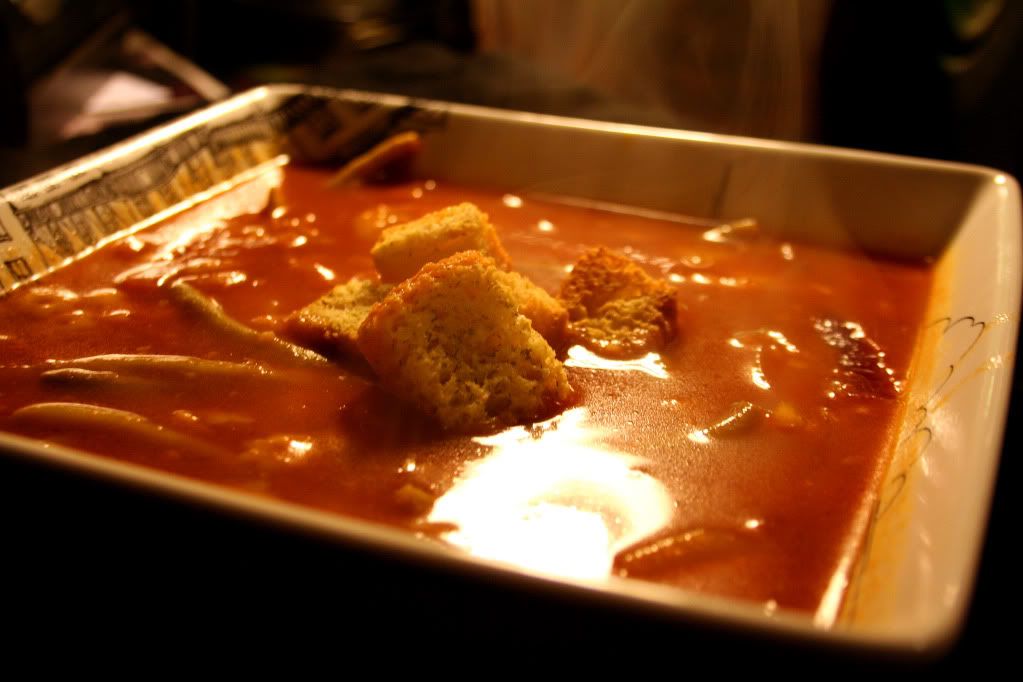 During the winter time it's easy to want to snuggle up with a bowl of tomato soup and grilled cheese. Unfortunately...