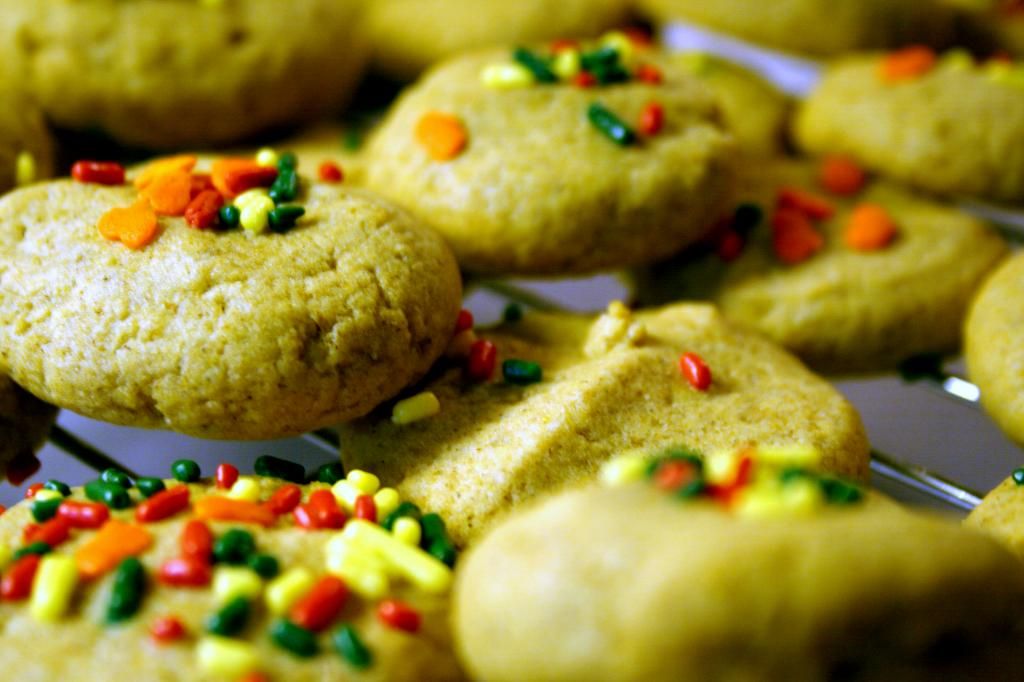 Okay, how adorable are these little guys?
As I've mentioned, the closer we get to Thanksgiving here, the more I crave pumpkins and apples. These guys were no exception. Besides the fact that they are a bit of a pain to make in a crunch (given the reduction of the pumpkin), they are soft and light and all-around delightful, even to people who don't necessarily love pumpkin.
1 c pumpkin puree
1/2 c margarine
1/2 c sugar
1/2 c brown sugar
1 tsp vanilla extract
1/2 tsp cinnamon extract
1 1/4 c flour
1/2 c oat flour
2 tbsp cornstarch
2 tbsp vanilla almond milk
1 1/2 tsp cinnamon
1/4 tsp cloves
1/2 tsp baking powder
1/2 tsp salt
Choice of autumnal sprinkles
In a saucepan over medium heat, reduce the pumpkin until you have 1/2 cup (about 30-40 minutes, stirring frequently).
In a large bowl, cream together the sugars and margarine. Add in the cooled, reduced pumpkin and add the extracts. Sift in the dry ingredients in order and mix. Drop onto a cookie sheet lined with parchment paper, press sprinkles gently into the top of each cookie, and bake for 10-12 minutes in a 350 degree oven.