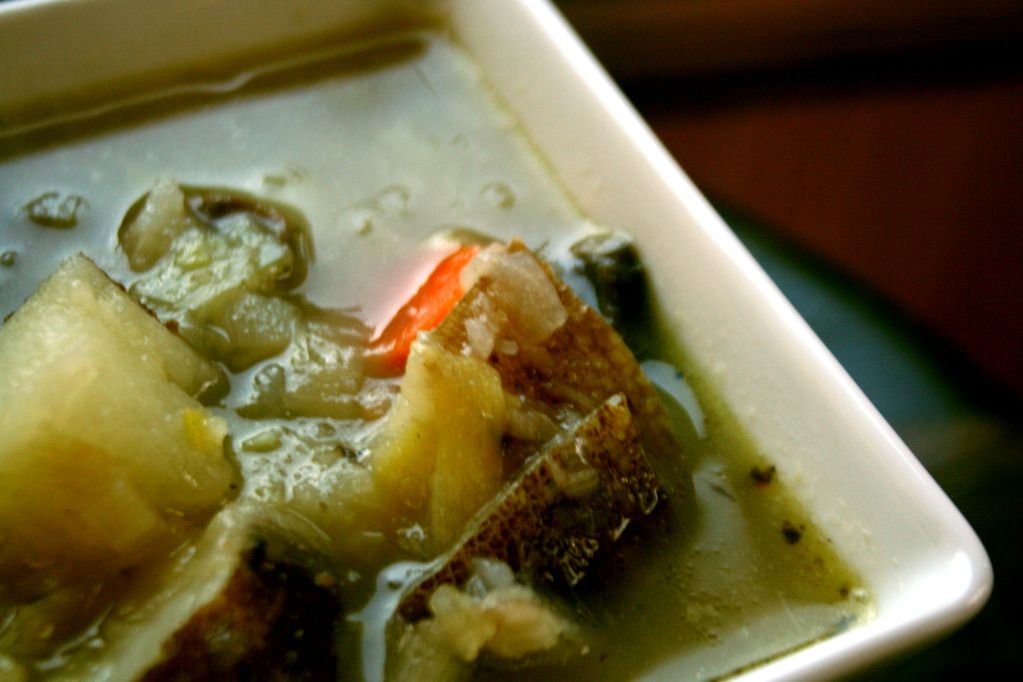 Soups, contrary to popular belief, are both a cool-weather and warm-weather food. On rainy summer days, a nice bowl of warm (not hot) soup can be the perfect food. This is a simple recipe that incorporates the potatoes and carrots in season and is a delicious year-round vegan Viennese Potato & Leek Soup.
This year, with the crazy weather we've been having, has been reeking havoc on our crops, and our potatoes were the one that took the biggest hit. They survived and were doing extremely well until early-mid July, at which point the stalks started dying off, for whatever reason. This seemed to be the case with the onions as well, which seemed to just suddenly begin to die off in chunks. Fortunately, one of the great things about growing potatoes and onions is that even if their greenery dies off, the root is still good to eat and in a safe, healthy store space. That said, it's always important with potatoes to make sure to cut off any significant green areas on the potatoes, which will be the top part of the potato which has been poking out of the surfice.
The potatoes in this soup were all from our garden, and they were delicious! Make some of your own and let us know how it is!
7 cups vegetable broth
2 cups
onion
, sliced
2 1/2 cups sliced leeks
1 tsp dried marjoram
8 cups russet potatoes, peeled and cubed
1/4 cup
soy creamer
1/2 tsp
ground black pepper
1 pinch ground cardamom
1/2 pound fresh mushrooms, sliced
salt and pepper to taste
1/2 cup chopped carrots
1 cup diced potatoes
1 tbsp extra-virgin cold-pressed olive oil
Place 1 tablespoon oil and 2 tablespoons broth in a large, non-stick pot over medium heat. Allow to warm, and add onions, leeks and marjoram. Saute for 15 minutes.
Add the potatoes and the remaining broth, reduce heat to low, cover and simmer for 25 minutes.
Add the cream, ground black pepper and cardamom. You can choose to puree some, all, or none of the soup in small batches by placing it in a blender. If you don't have a high-quality blender, you'll end up with a grainy texture, so if this is the case I wouldn't recommend it.
Add carrots.
Remove 1-2 tablespoons of the broth from the soup and place in a large skillet over medium heat.
Add the mushrooms to the large skillet and saute until the liquid evaporates and the mushrooms are golden in color. Season with salt and pepper to taste.
Add the mushrooms to the pureed soup. Stir together and serve.