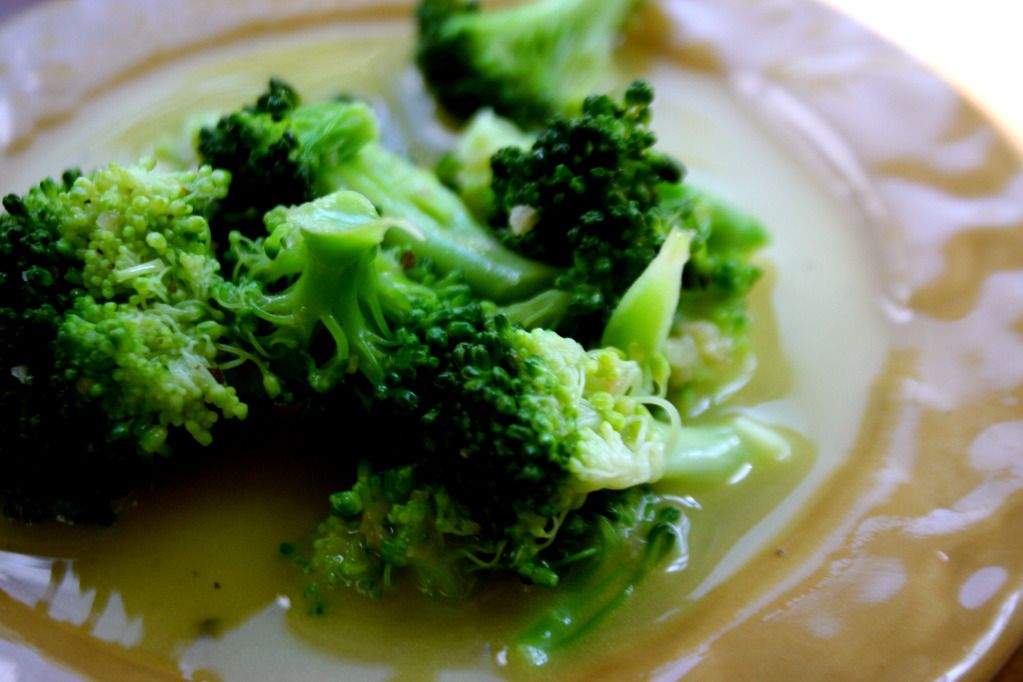 It's been steamy here in Boston; so steamy, in fact, I feel like every day we're breaking new records. When it's this hot, there's nothing that can get me to turn on the oven for more than a few minutes, which means you've got to get creative with some cold foods. What makes it even more difficult in our house is that the cats love to sleep on the hardwoods in the kitchen to cool down, as we don't have air conditioning, so the challenge is to work around the rotating obstacle course we call our kitchen.
This dish was inspired by Bryant Terry's
Vegan Soul Kitchen
, which is one of my favorite vegan cookbooks (and also one of the first I ever owned). One of my favorite things about the book is his his holistic approach to cooking and eating, in which he often provides suggested soundtracks for each meal, as well as the occasional book or film. It's a really cool idea, one which we kind of manipulated with our smoothies, which are always paired with some interesting books. He creates this dish (which he calls 'chilled citrus-broccoli salad', which sounds too citrus-based considering what it really is in my opinion) as a next-day affair, in which you leave the broccoli to absorb the citrusy goodness in the fridge overnight. I've manipulated the recipe slightly, as I think his is a bit oil-heavy. For those of you that have tried it-- let me know how it compares!
2 tsp coarse sea salt
2 large heads of broccoli, florets separated
1/4 cup orange juice
1 tbsp lime juice
2 tbsp lemon juice
1 tbsp light agave nectar
1 tsp fresh, chopped basil
3 cloves garlic, minced
7 tbsp extra-virgin cold-pressed olive oil
In a large pot, bring 3 quarts of water to a boil and add the sea salt.
In a blender, mix all of the ingredients except for the broccoli and olive oil. Add the oil slowly while blending.
Boil the broccoli for 60-90 seconds, making sure that all of it is bright green
Drain the broccoli and add to a mixing bowl. Pour marinade from blender over the broccoli, and with your hands rub the marinade thoroughly over the broccoli.
Cover and chill overnight. Serve cold.