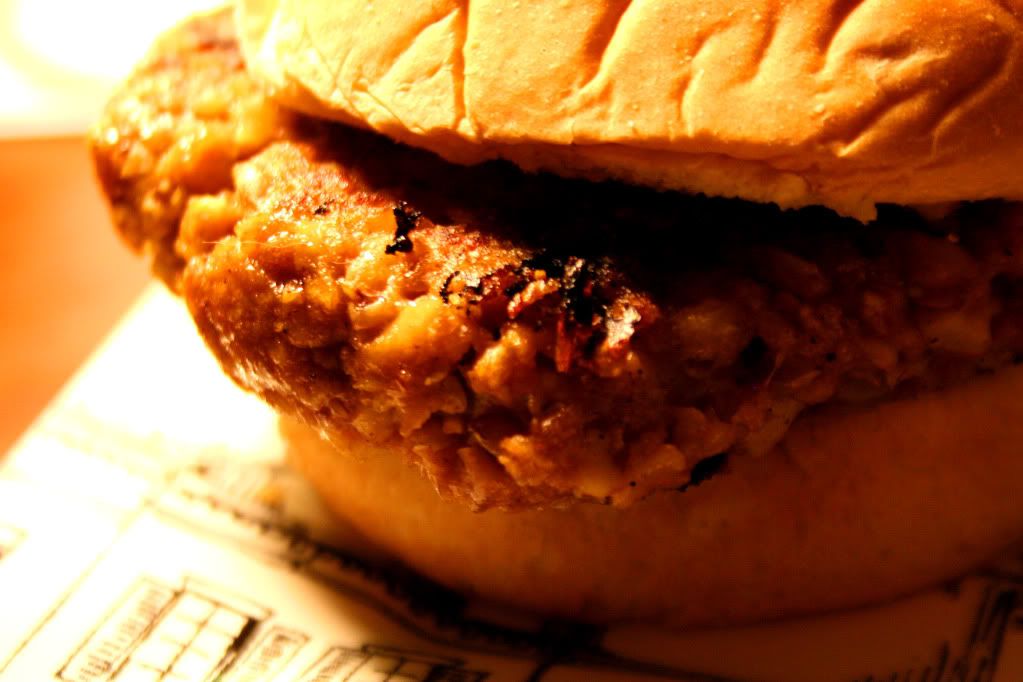 A friend of ours recently went out West and made it to Stone Brewery, where he tried these tempeh burgers, which he claimed were incredible. Mind you, our friend is a lover of all things meat, so to get this kind of response from him regarding a vegan burger was surprising. He even went out of his way to find a recipe to make the burger that he ate (which I believe is called the Fuego Burger) and bought tempeh for the first time to try and make them at home. Two days later, I was tinkering with the idea to create a similar burger, and after a couple tries, this was the outcome. How had we gone so many years without thinking "wow, the texture of tempeh when steamed is so similar to ground beef-- let's break it up and make a burger out of it?" This burger has the ground texture that is lacking in most veggie burgers, so if you're looking for an 'authentic' textured burger, this is your guy. With the right mix of spices, it can't be beat (that I know of, at least) It's flavorful and begging to be manipulated to your own palate. We would have a better picture, but after I took a bite out of it, it was a bit tough to look at the burger without throwing it directly into my face. Without even discussing it, this burger is definitely going into our quick-meal rotation. And best of all, it's packed with protein and is low in saturated fat!
1 - 8 oz. package tempeh
1/3 cup Wheat Gluten
1/2 cup Bread Crumbs
2 tbsp BBQ Sauce
2 tbsp steak sauce
2 tbsp low-sodium Soy Sauce
1 tsp garlic salt
1 tsp onion powder
2 tbsp nutritional yeast
1/2 tsp paprika
1/4 tsp. liquid smoke
Directions
Steam Tempeh for 10 minutes and grate into bowl. If you are using a thicker steak sauce/bbq sauce, add 1-2 tbsp of water.
Mix with all other ingredients and cook as you would a hamburger.