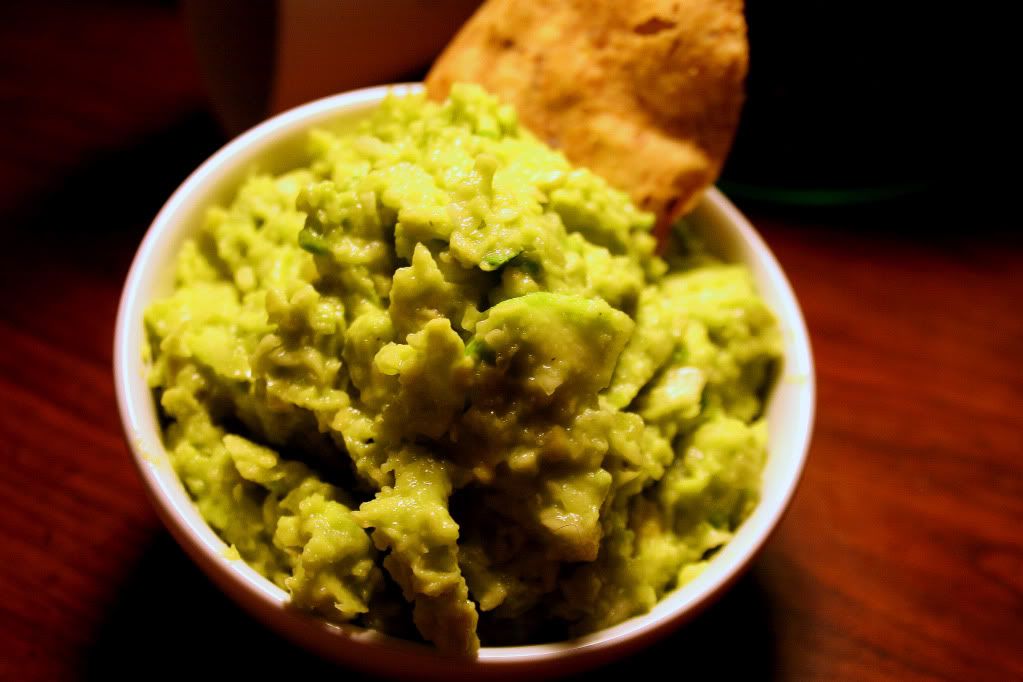 Since we've had awesome sales on avocados, we've been packing them into our diet in any way possible. And while the fats of them are fantastic for your body, that doesn't mean we need to eat 2 avocados a day. To lighten this up, we did a little research on ways to use avocados, and saw a few recipes that substituted things like broccoli into quacamole to reduce the amount of avocado used, and therefore lessen up the fat content. We took it a step further-- cucumbers. Although my favorite way to eat a cucumber is simply with a little bit of salt while I munch down on it, this works pretty well for me. This is also a great game-time healthy dip as opposed to the typical dips people have on Sundays. It's that time of year when everyone suddenly likes football because their team is in the playoffs and/or superbowl, and this allows you to keep your waistline in check while screaming at the tv.
Side note: To be honest, I've never actually bought a cucumber-- I've only had them from the garden, and by the time winter rolls around, I'm sick of them till the next season. Unfortunately for us, our garden's cucumber output was dismal at best this year, so I've been craving my cucumbers with salt and cucumber and tomato salads that usually define my summers. Fortunately, we came up with this recipe. I'm thinking that the cucumbers from the garden were a failure because I grew them in a pot too far off the ground-- I've always grown them in the ground, but at our new(ish) apartment, our gardening space isn't large, but we have a few mulch beds that allow me to have pots over them, but no plants in the ground. It may have been from the horrible, short summer we had as well, but I don't want to lose another year of cucumbers because I was naive enough to think that the garden losses were simply because of the weather. Thoughts or experiences?
1 large avocado, peeled and pitted
1 tbsp lime juice
1 green onion, chopped
1/2 medium-sized cucumber, peeled and chopped
1/2 tsp salt
2-3 grinds of fresh ground black pepper
1/4 tsp cumin
Combine all in a blender and blend until smooth. Place in the freezer immediately if you want it cold, as the shelf-life on fresh guacamole is short at best.
Caloric Info

| | |
| --- | --- |
| Servings | 4 |
| Calories | 80.1 |
| Total Fat: | 6.7 grams |
| Sat Fat: | 0.9 grams |
| Polyunsat. Fat | 0.8 grams |
| Monosat. Fat: | 4.2 grams |
| Cholesterol: | 0 grams |
| Sodium: | 295.0 mg |
| Potassium: | 274.4 mg |
| Carbs: | 5.6 grams |
| Dietary Fiber: | 3.3 grams |
| Sugar: | 0.6 grams |
| Protein: | 1.1 grams |