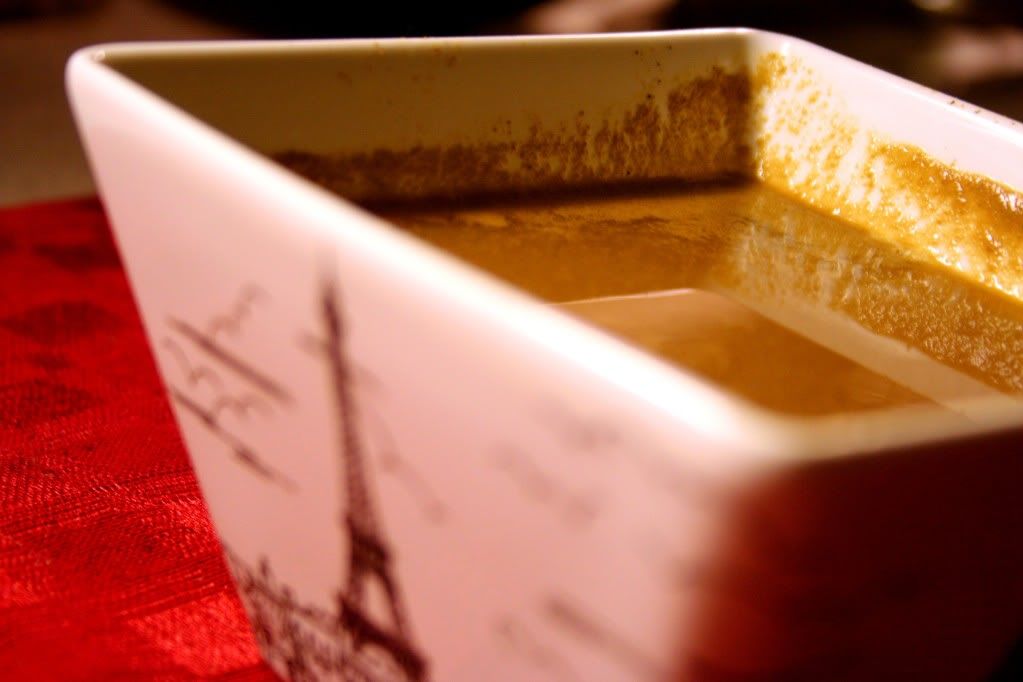 In our household, coffee is a staple, up with fresh fruit and vegetables. Between the two of us, we usually manage to put away six or so cups a day, which means that we have pretty particular tastes in regards to our coffee. While we are pretty standard in our coffees, occasionally we like to mix it up a bit. This coffee is based on an Indian sweetened coffee which is (supposedly) very popular in the south and enjoyed by college students in the cities. Neither of us have been there, but so my sources tell me. Regardless, this is a delicious recipe that I recommend to everyone that is a bit of a coffee aficianado.
4 1/2 cups almond milk (if you use soy milk, you'll have to replace all of the water with the soy milk)
1 1/2 cup water
1/3 cup sugar
3 tbs (preferably) fresh ground coffee beans
3 tbs fresh ground ginger (or 1 tbs dried ginger)
1 1/2 teaspoons tea masala*
*If you do not have this on hand, there's no better time than the present to get some on hand! You can make it and save it for later, too. To make tea masala, mix together:
3 tbs ginger powder
1/2 tbs black pepper powder
1 tbs cinnamon powder
1 tbs cardamom powder
Put all of this into a saucer, and bring it to a boil.
Cover, turn the heat to low, and simmer for about 2 minutes.
Strain into a teapot or your cups (depending on how much you've made).
Caloric Info

| | |
| --- | --- |
| Servings | 4 |
| Calories | 136.5 |
| Total Fat: | 2.9 grams |
| Sat Fat: | 0.1 grams |
| Polyunsat. Fat | 0.1 grams |
| Monosat. Fat: | 0.0 grams |
| Cholesterol: | 0 grams |
| Sodium: | 161.8 mg |
| Potassium: | 275.0 mg |
| Carbs: | 26.4 grams |
| Dietary Fiber: | 1.6 grams |
| Sugar: | 22.6 grams |
| Protein: | 1.5 grams |