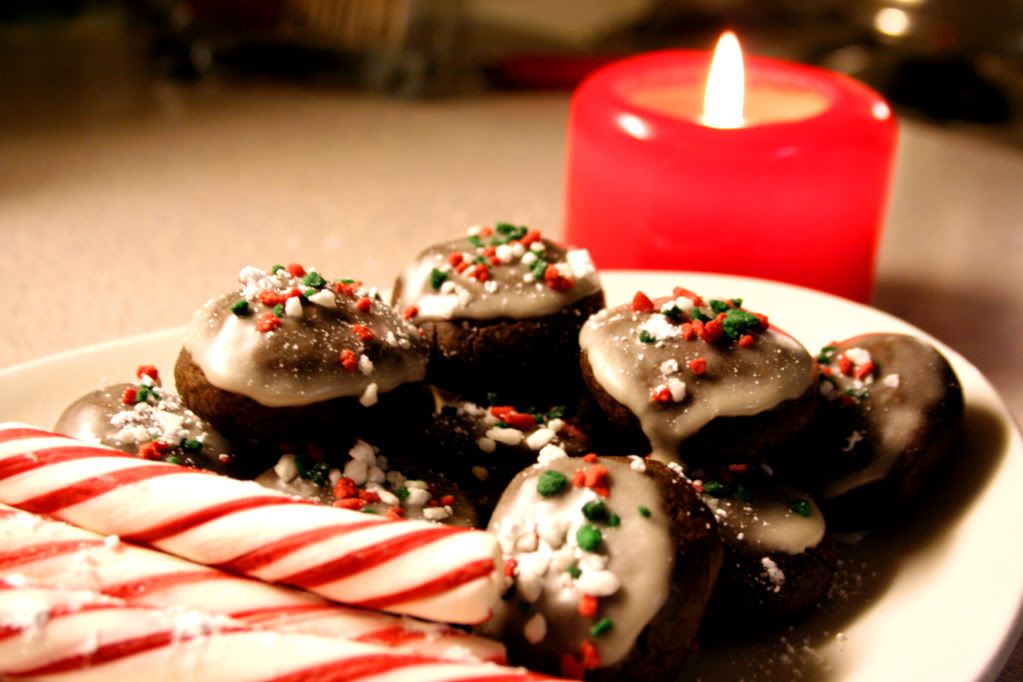 A note to all: If you'd rather not be Santa-sized this season, tis better to make these bite-size!
2/3 c sugar
1/4 c canola oil
1/4 c vanilla almond milk
1 tsp vanilla extract
1/2 tsp peppermint extract
1 c flour
1/2 c cocoa
1 tbsp arrowroot
1/2 tsp baking powder
1/4 tsp salt
Combine sugar and oil, allow to settle. Add almond milk and extracts. Sift in all dry ingredients in order given.
Dough will be oilly and loose-feeling. Roll dough into small balls, about 1-2 tbsps. Lightly push down cookies with two fingers. Bake at 350 degrees for 7-8 minutes.
Glaze:
1 c confectionary sugar
4 tbsp almond milk
1 tsp vanilla
1 tsp arrowroot
Dip cookies down into glaze. Wait until just dry to add sprinkles or sugars. Pictured is Wilton's Mint Crunch Christmas Blend.