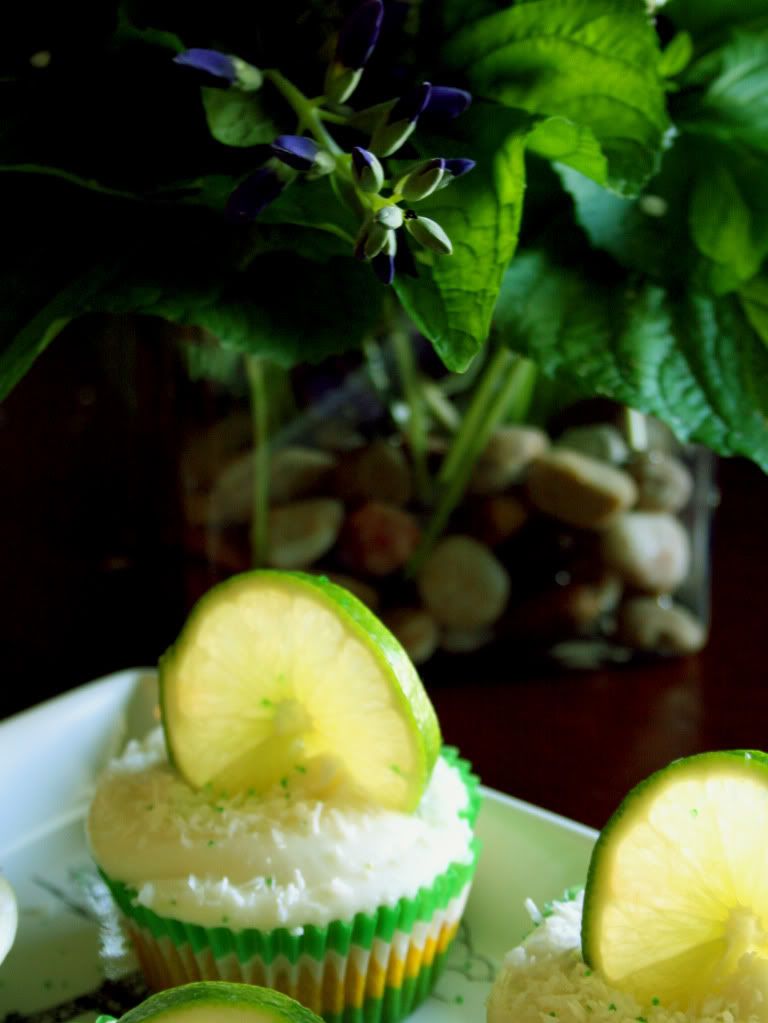 These are a great summer cupcake adapted from the genius ladies of Vegan Cupcakes Take Over the World. I normally try to create my own adaptations from published recipes, but these were so cute and so perfect already I didn't play with them too much. These are perfect for a summer Vegan BBQ or get-together.
1/3 c coconut oil, liquid
1 c coconut milk (from the can)
1/4 c vanilla coconut milk (as a non-dairy milk)
1/4 tsp lime extract OR almond extract
When it's hot out, most likely your coconut oil is already in liquid form. If it's not, just melt it over low heat in a saucepan.
Mix melted oil with sugar, then add in the milks, the extracts and the zest. Add in flour, baking soda and powder, and salt. Add in coconut and mix.
Spoon into liners and bake for 20-25 minutes.
Lime Buttercream Frosting:
3 1/2 c confectionery sugar
Combine all ingredients and pipe onto cooled cupcakes. Top with a slice of lime.
The second time I made these, I topped them with just a bit of coconut glaze, and a

maraschino

cherry, after I found that the lime buttercream was a little too sweet and tangy for my taste.
2 tbsps maraschino cherry juice
1 tbsp vanilla coconut milk (as in non-dairy milk)
Spoon or drizzle onto cooled cupcakes, and top with a cherry.